swisstopo MODELS FOR REVERSE ARCHITECTURE & DESIGN
work in progress
Feasibility study for the transformation of a historic building in the countryside (Vaud, CH). No graphic documentation exists for this object built in the 1920's.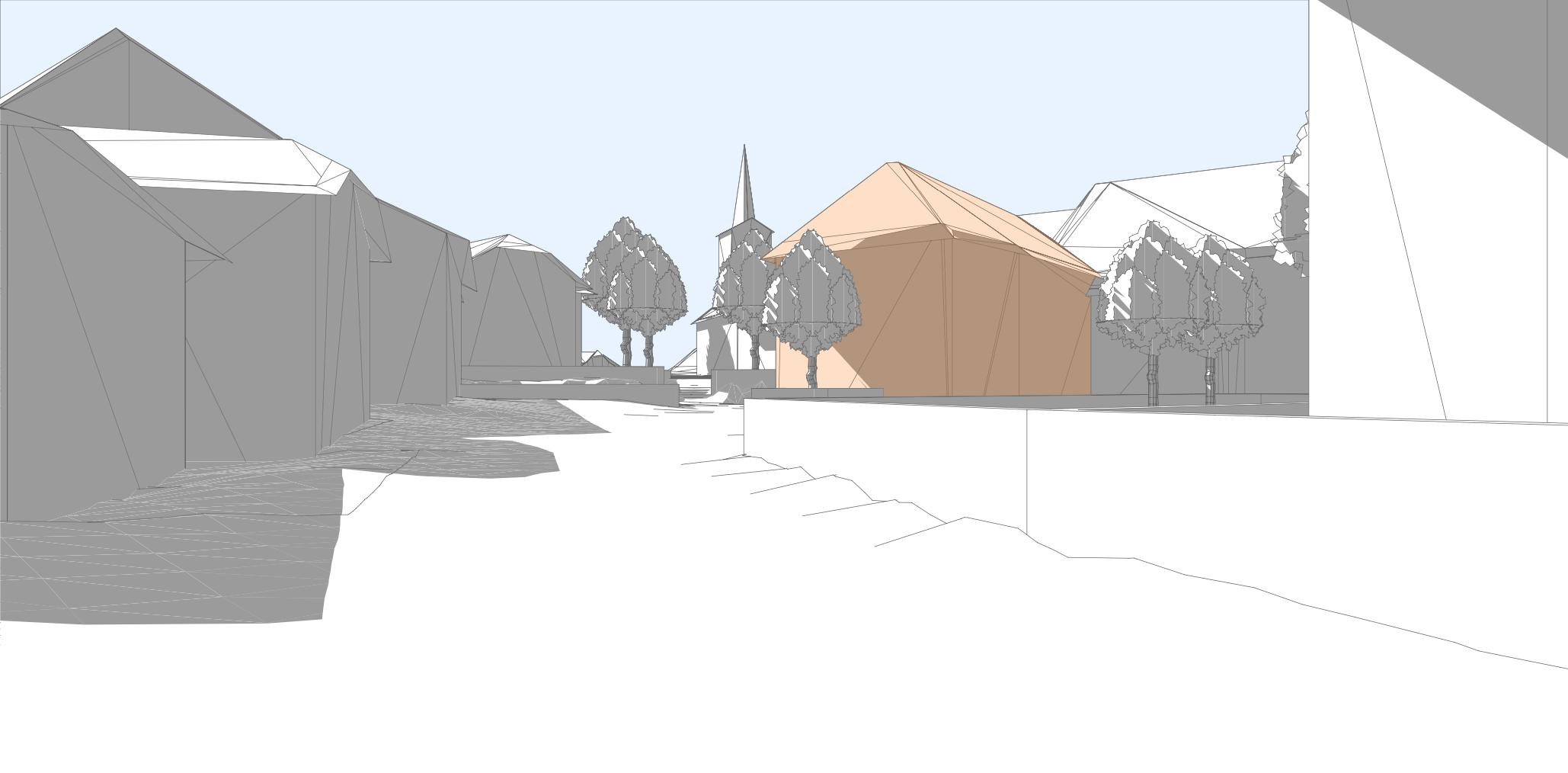 01. Compilation in CAD software of swisstopo models (trees have been added afterwards). Building to be studied in orange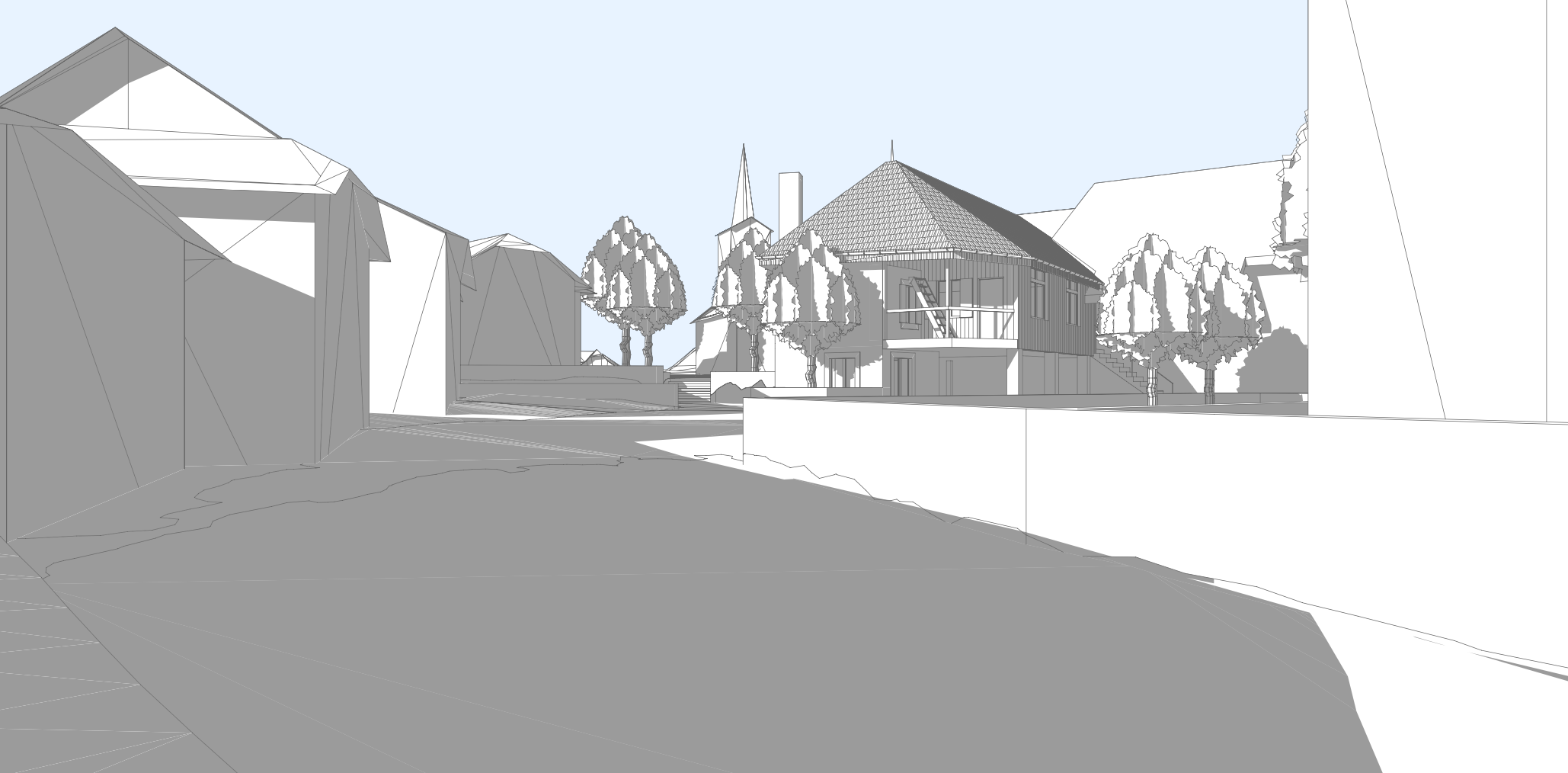 02. Reverse architecture: swisstopo building replaced by parametric model ready for simulations of transformation
PROCESS
01. COMPILATION OF THE TOPOGRAPHIC POINT CLOUD AND BUILDINGS MESH
– Reduction of point density on the topographic file *)
– Compilation in CAD software of the georeferenced files: open formats .xyz for topography (swissALTI3D) and .dxf for buildings (swissBUILDINGS3D 2.0). They become objects

02. PRODUCTION OF THE PARAMETRIC MODEL –REVERSE ARCHITECTURE–
– Using swisstopo building object as gauge to produce a parametric envelope of the historic building
– Production of a LOD 200 model based on photograph and on site floor hight measurements
– Algorithmic extractions of horizontal and vertical sections of the model for the publication of plans as well as illustrations (see below)

03. DESIGN STRATEGY –step-by-step transformation–
– three scenarios as part of a feasibility study: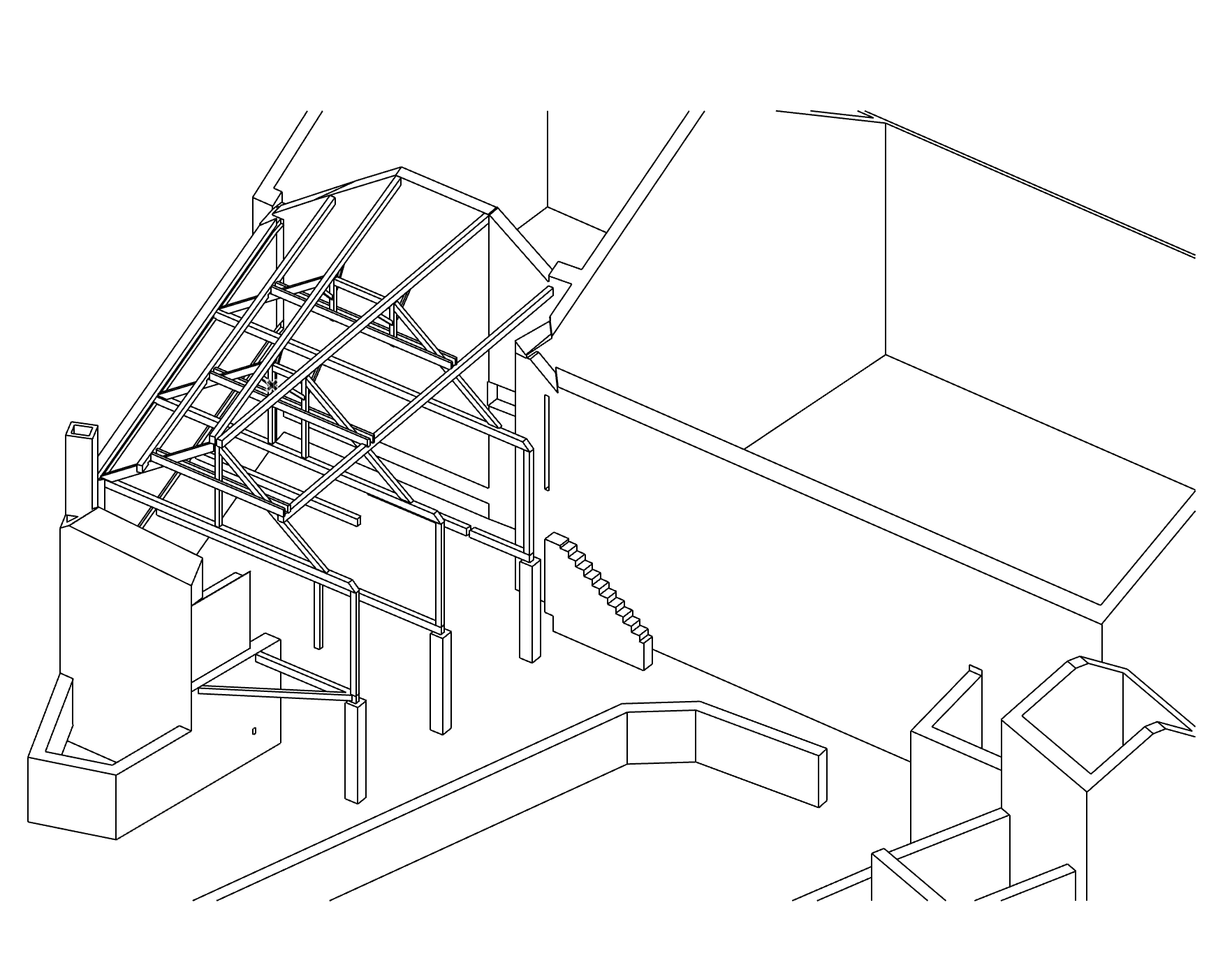 PLANS from ground floor to rooftop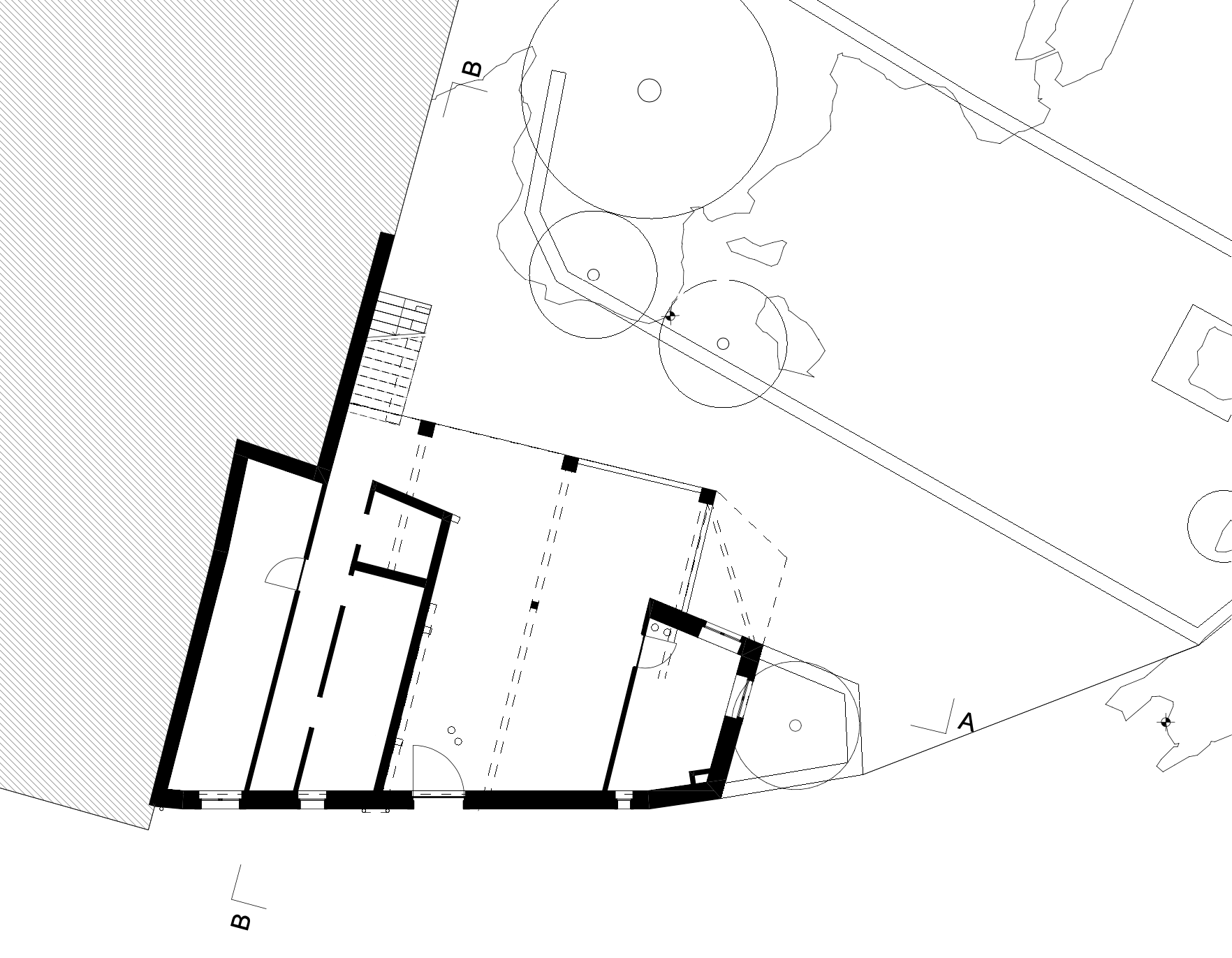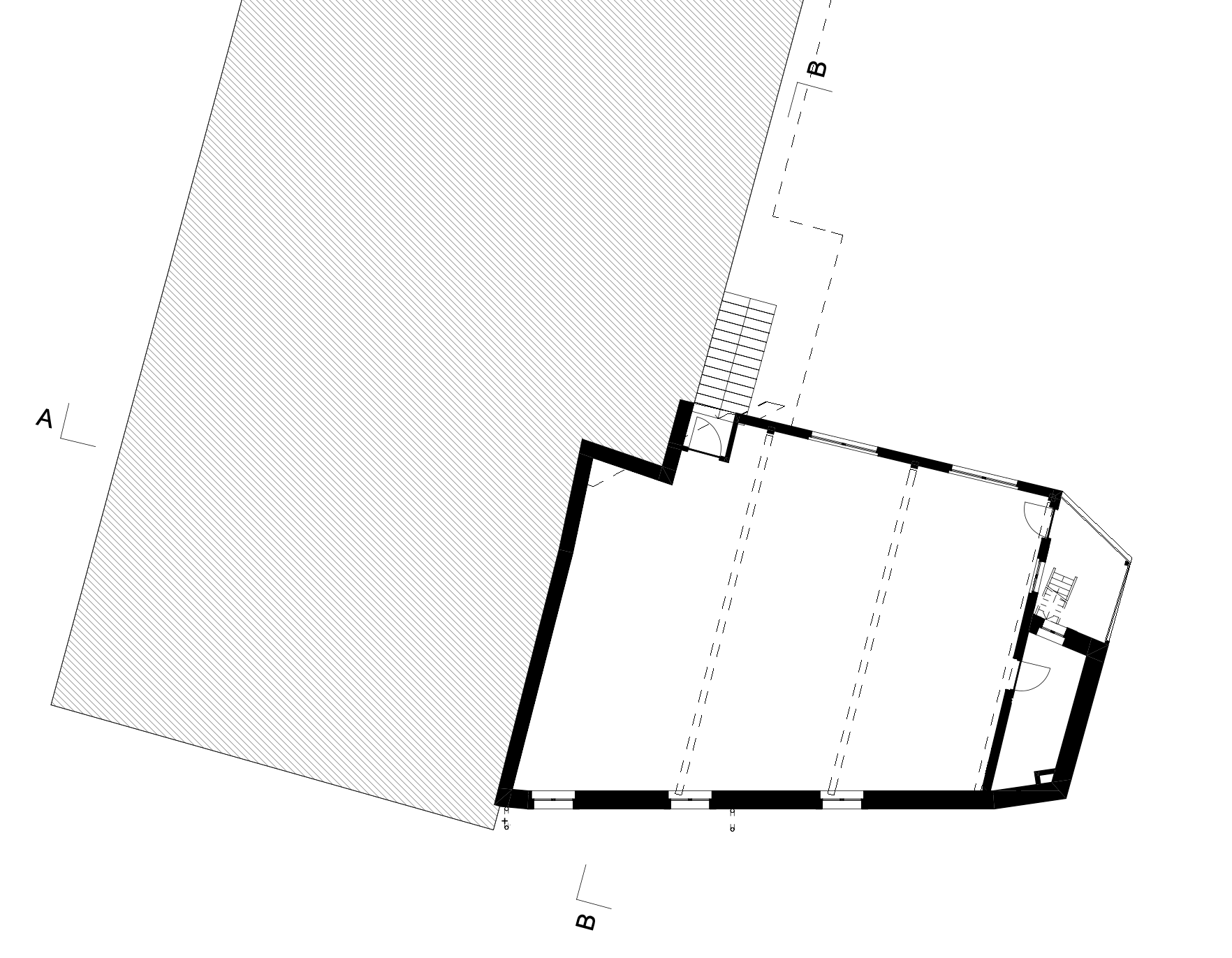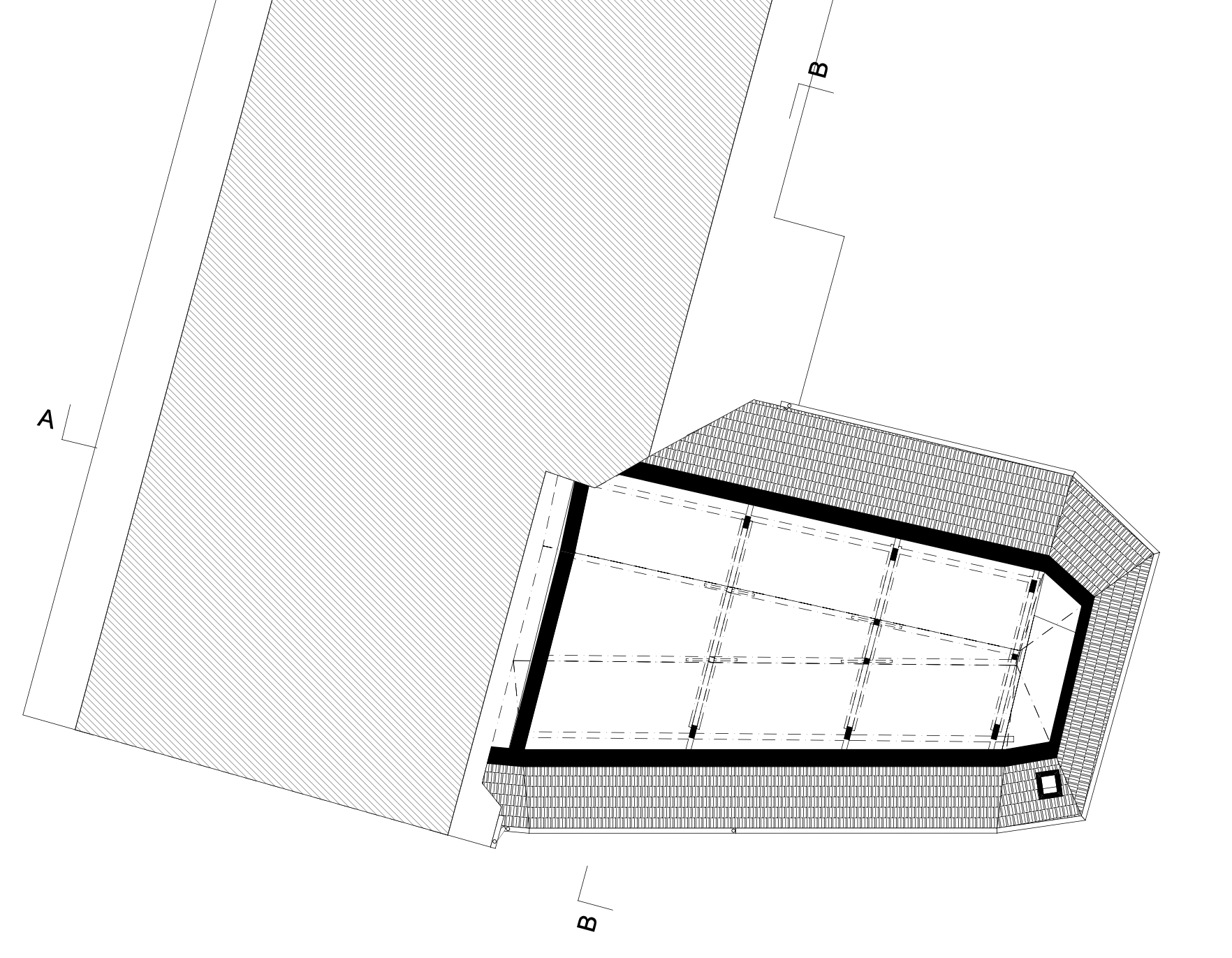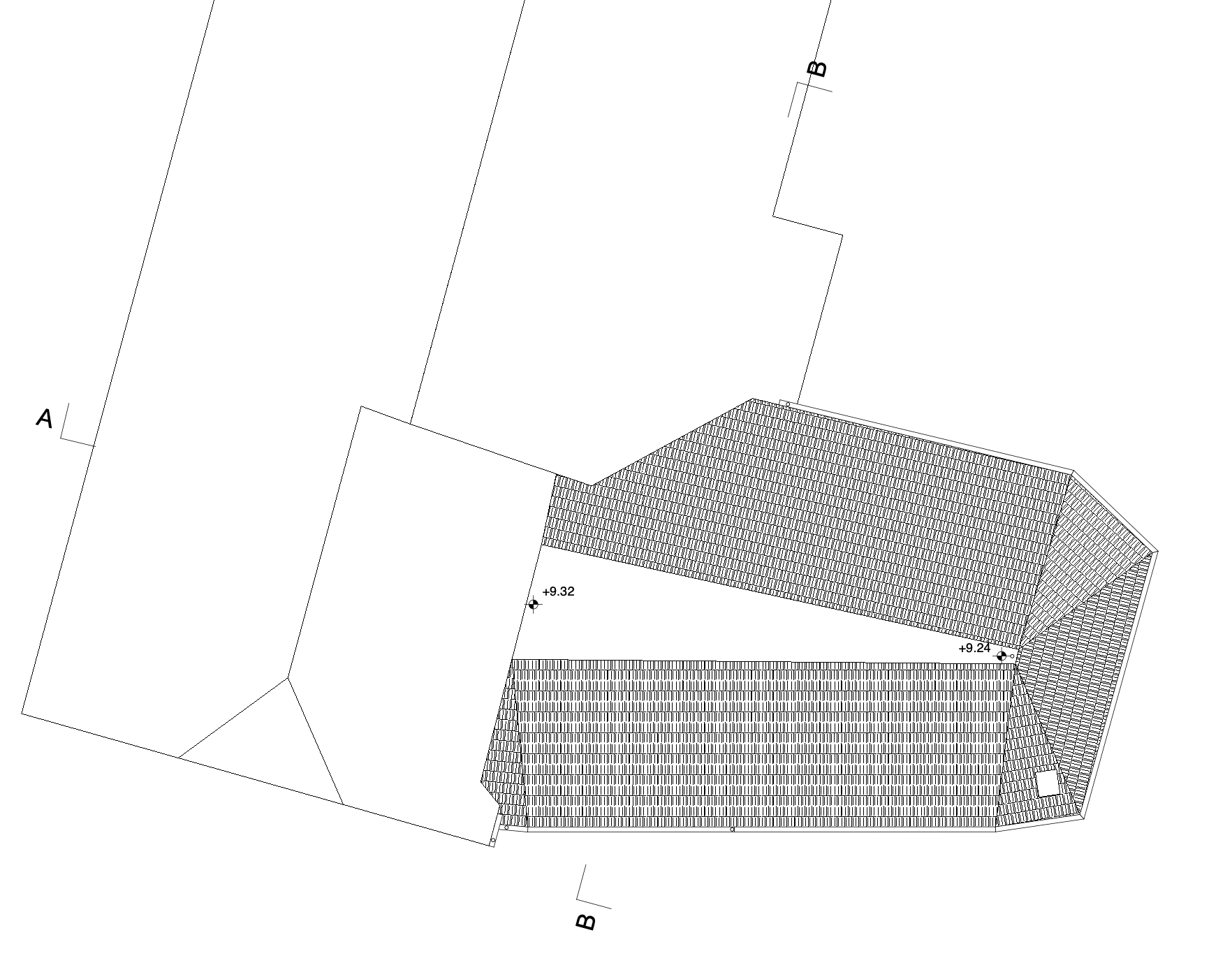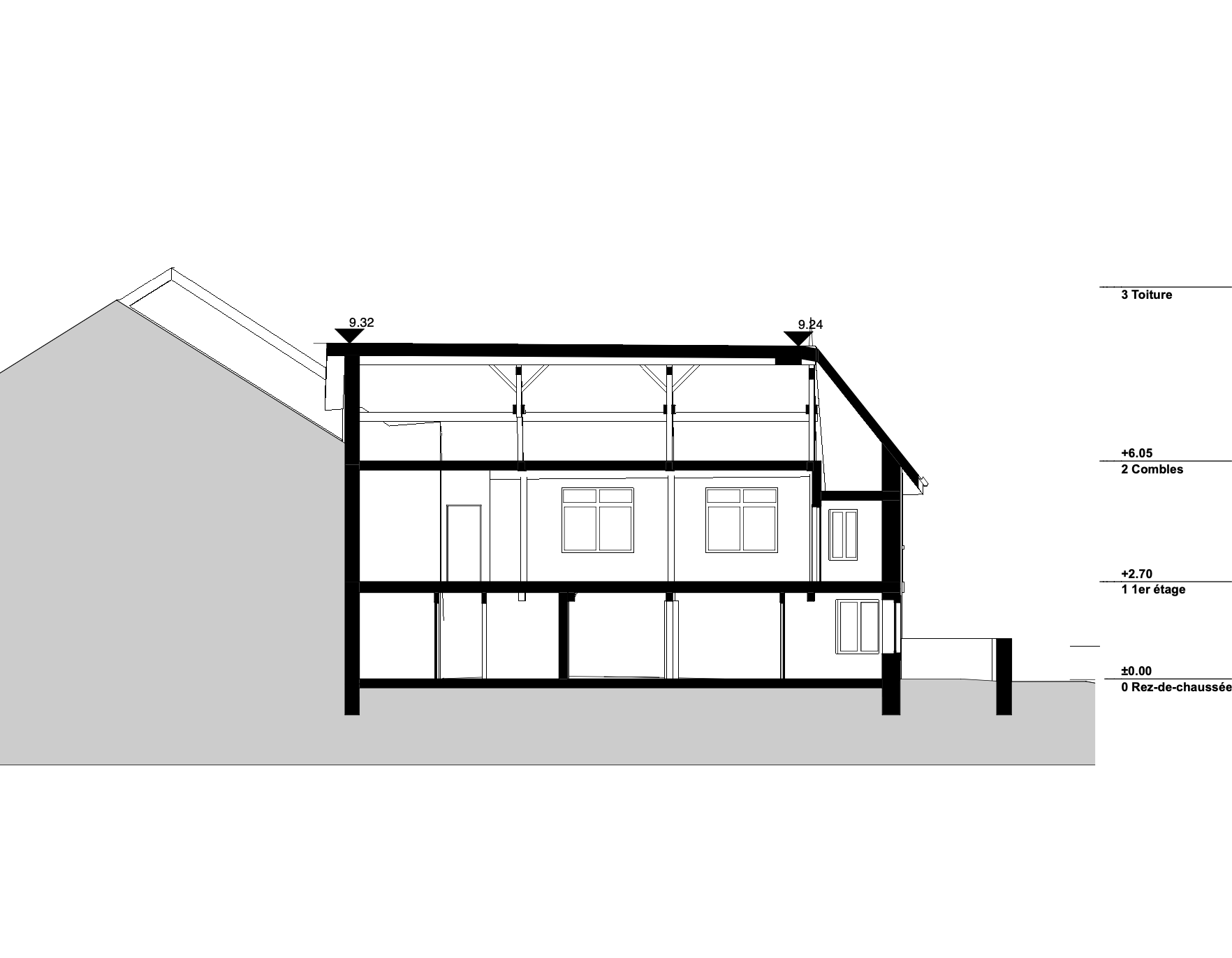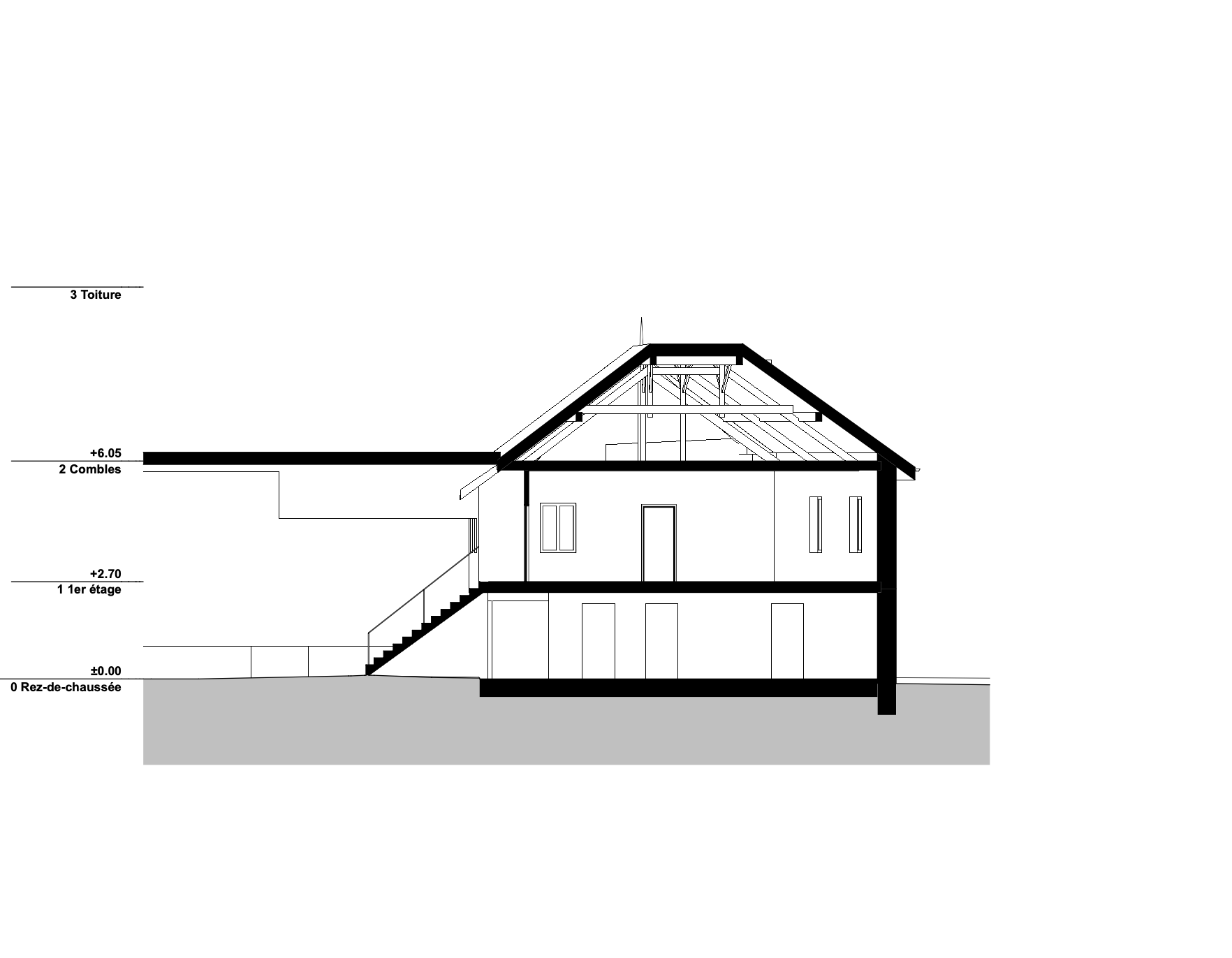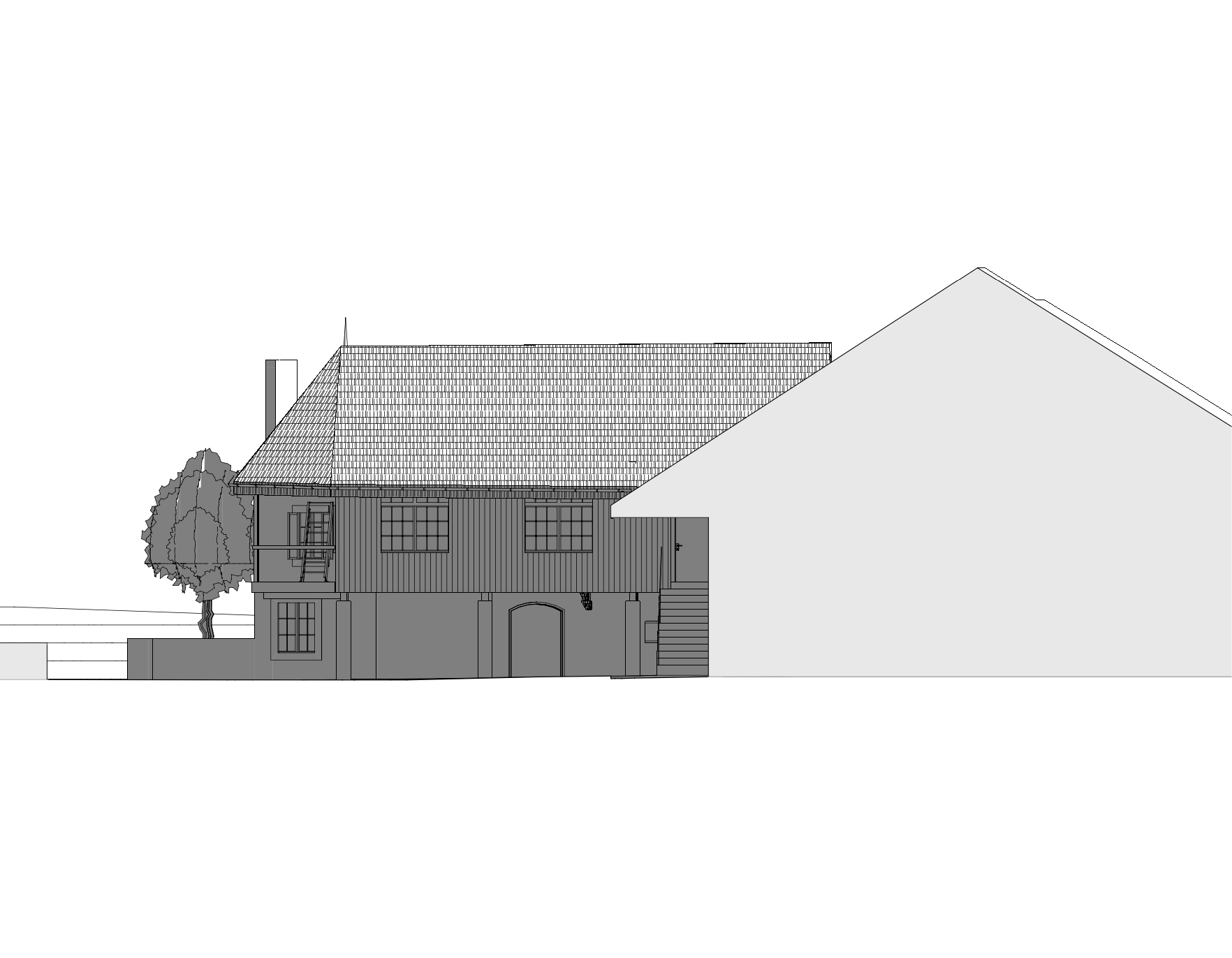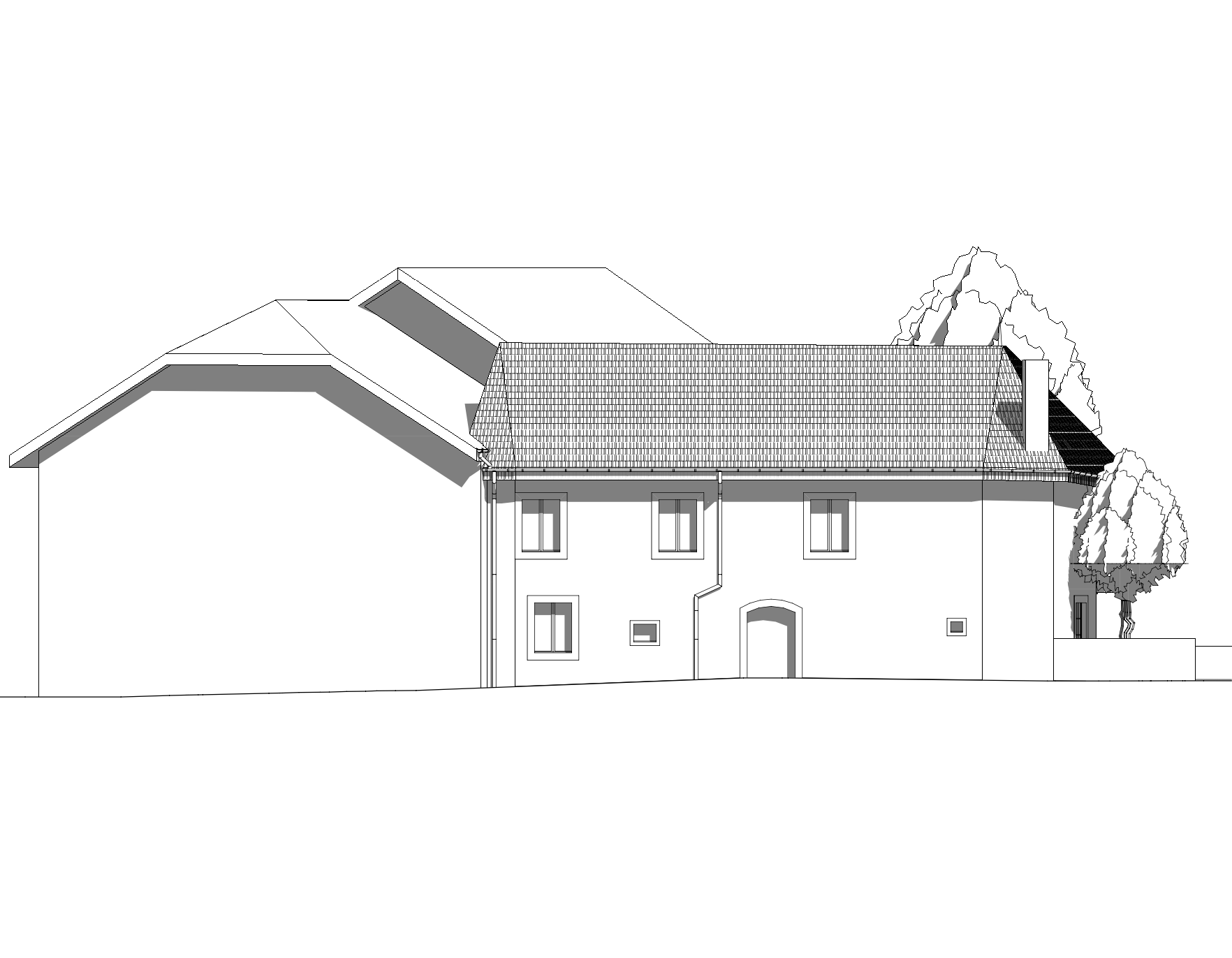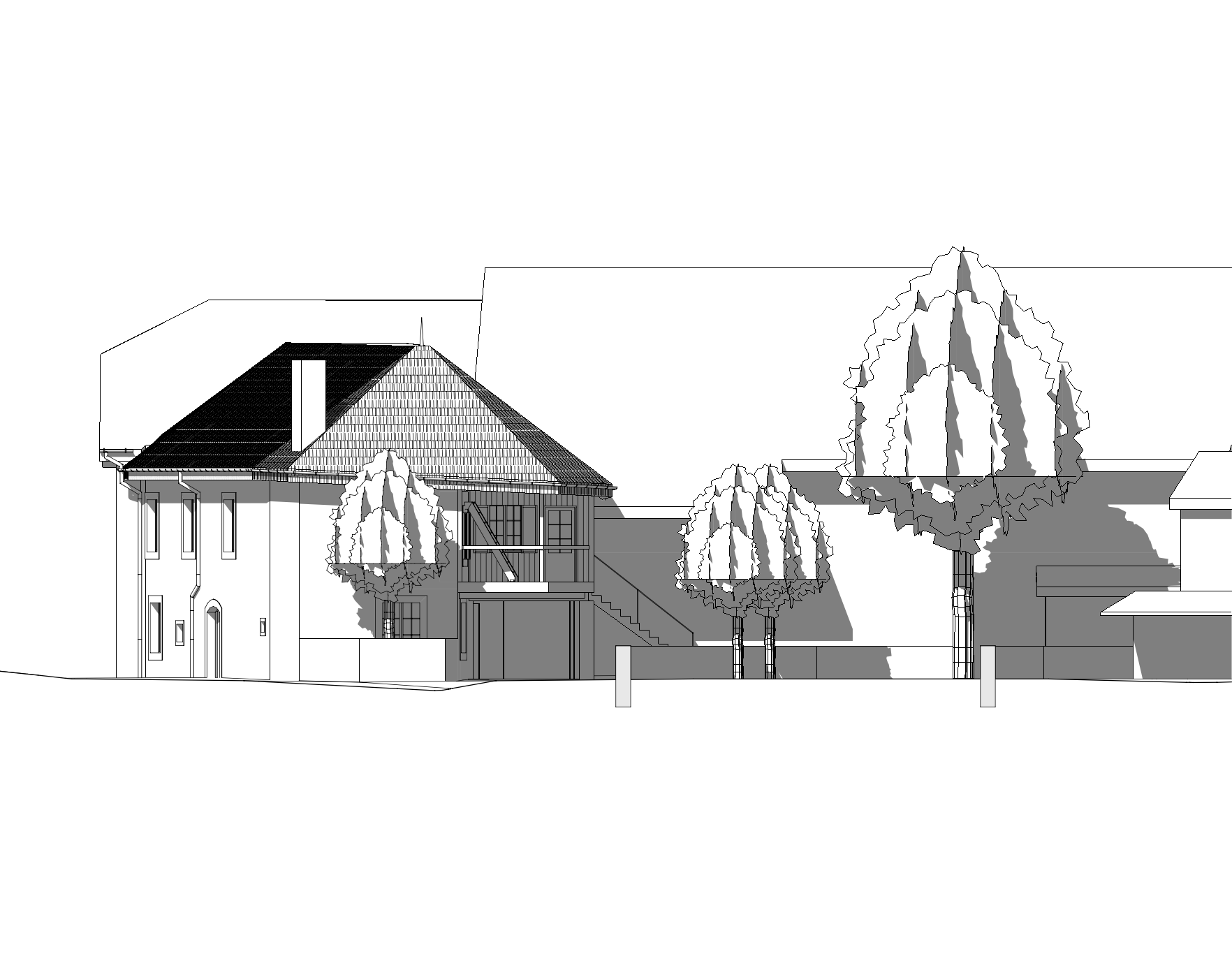 swissBUILDINGS3D and swissALTI models compiled in CAD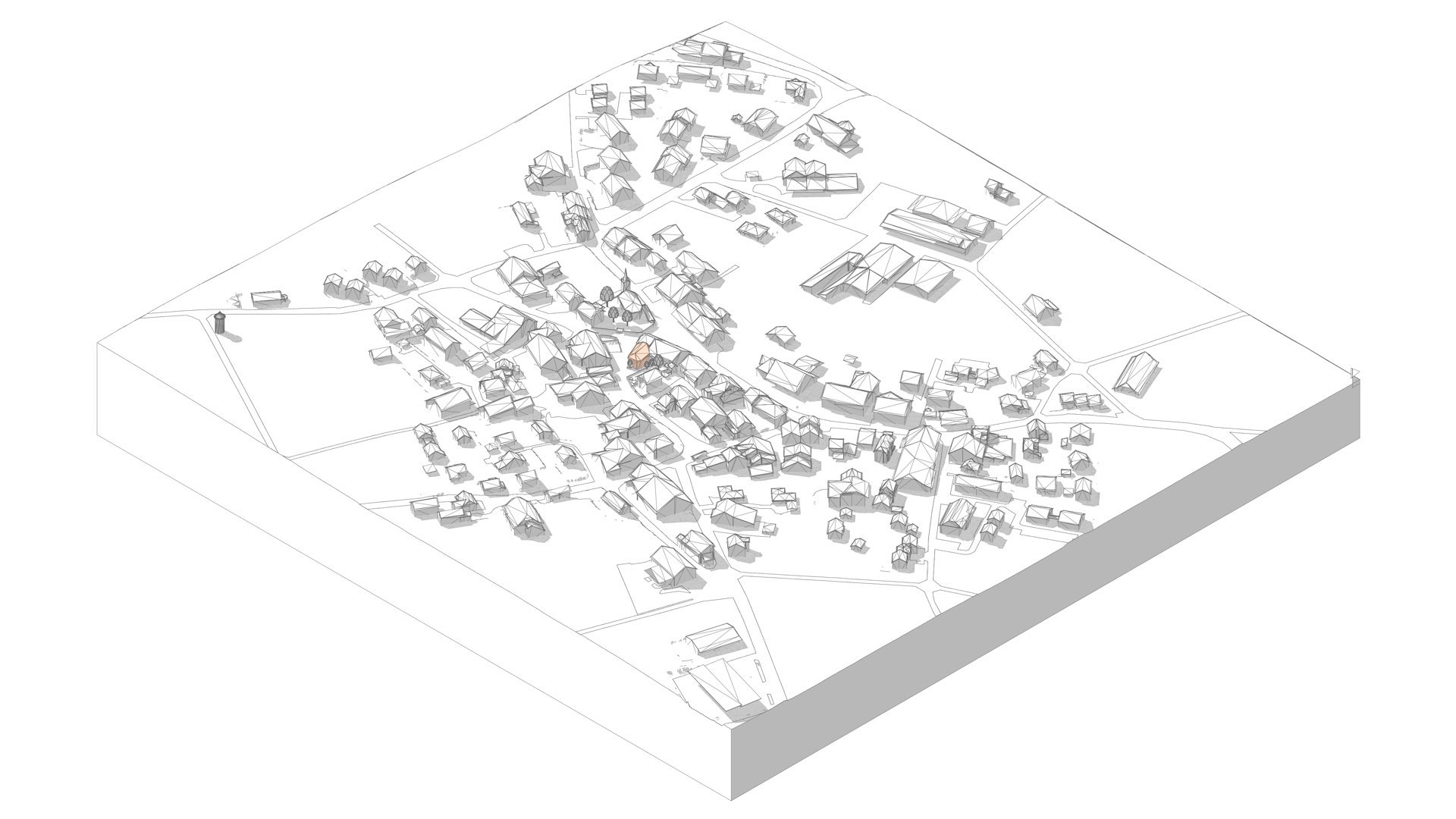 *) Worst case scenario: the site is located at the intersection of four tiles. To produce its topography 16'000'000 points should be imported in the CAD software to generate a mesh (see print screen, medallion on home page). This makes the topography too complex to be exploited (back to top of the page).