RESIDENTIAL BUILDING IN ABIDJAN, IVORY COAST
Client: HH G. O.
Step 1, Urban study for a densification of Abatta-Abidjan: testing the « block model » including proof of concept (typology research) Completed.
Step 2, Preliminary design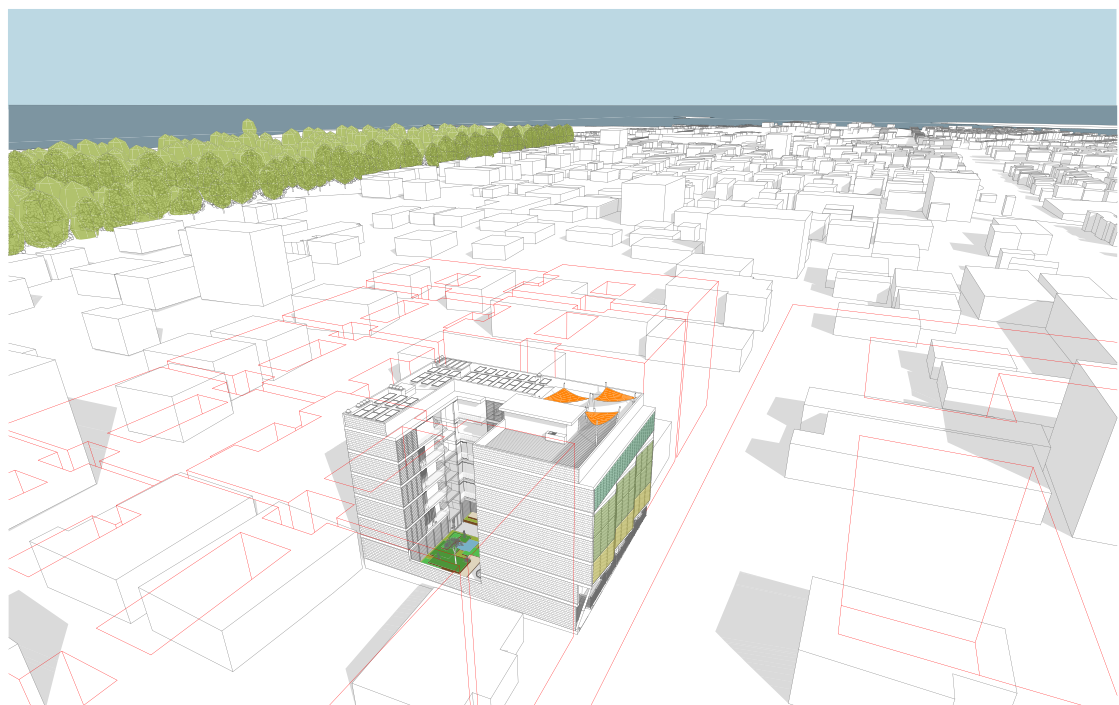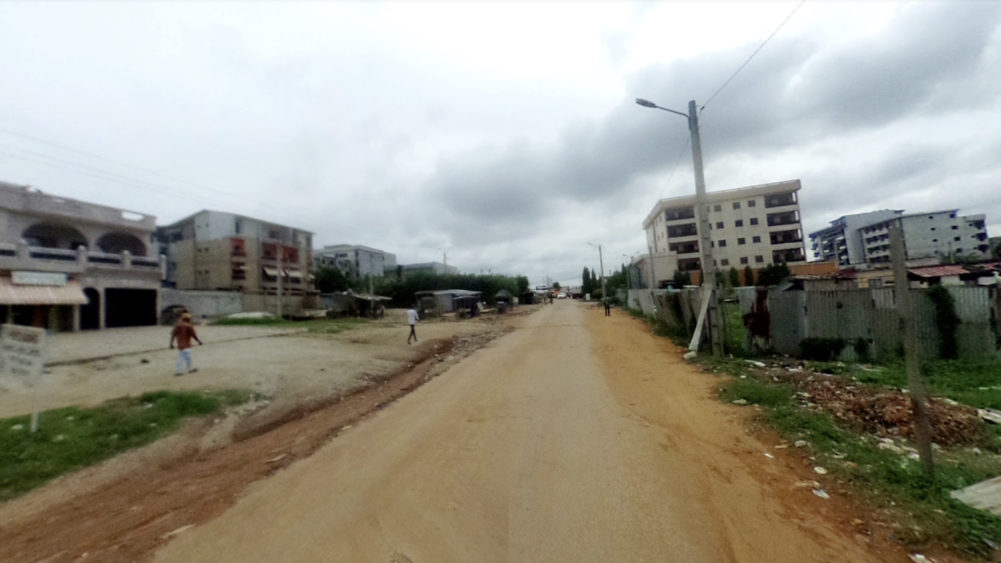 Context: the area of Abbata Abidjan is undergoing a densification process. Small single storey buildings (foreground right) are replaced by five storey apartments buildings (photo E.Ngoma).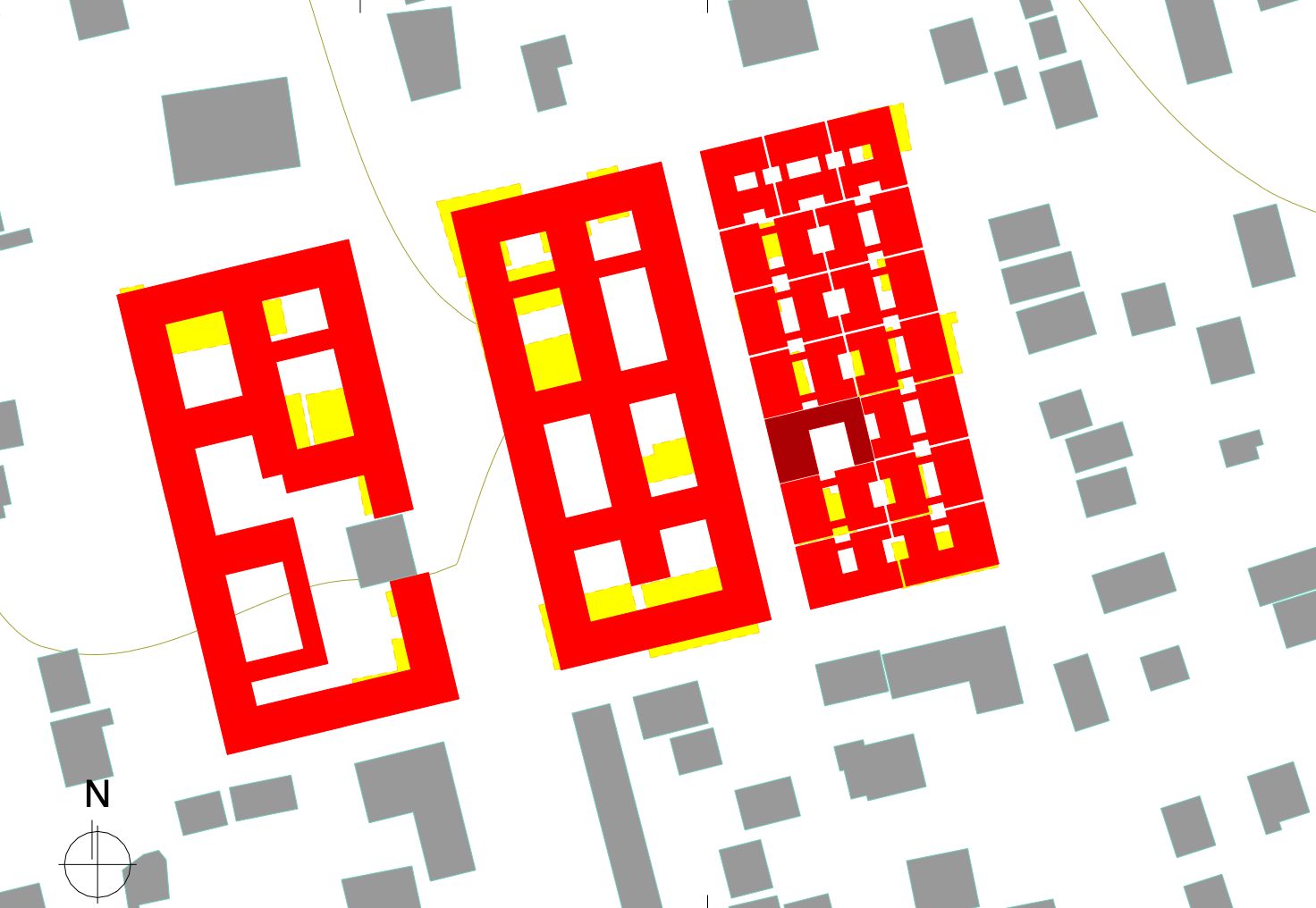 Three simulations of densification on urban blocks: 
– Grey = existing buildings
– Yellow = existing buildings to be replaced
– Red = hypothetical new buildings 
The typology of the current buildings (see photo above) has the disadvantage of having openings on all facades. When a new building is constructed on the adjacent plot the spatial and security quality of the housing drops.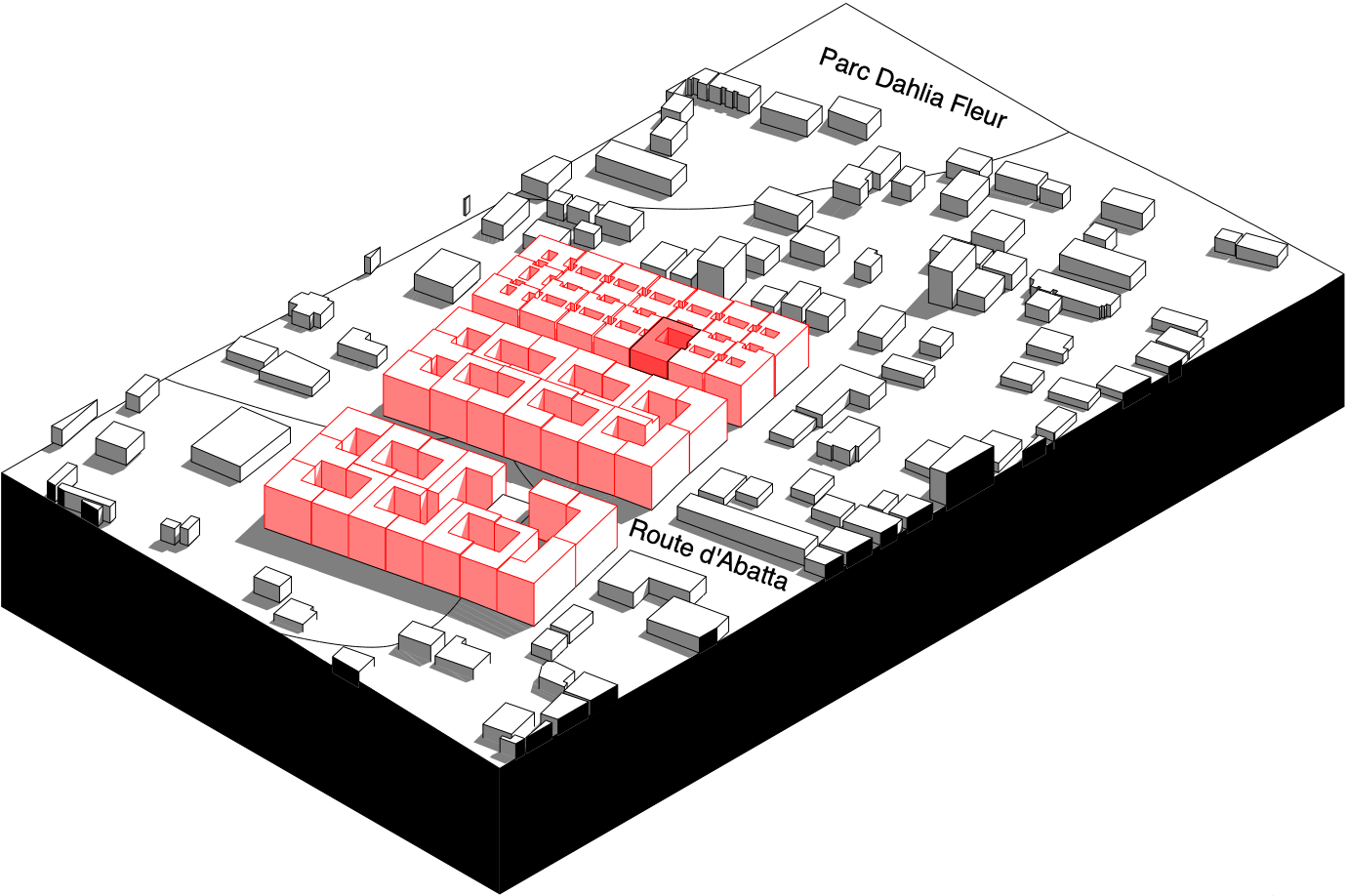 Top urban block: C shape project in dark red surrounded by current housing type (see photo). The large courtyard ensure the spacial and security of the housing; even if a building is realised on the adjacent plot.
Center: ideal model of urban block with the proposed C shape housing typology –supposed maximal density–.
Bottom: probable realization of the urban block –some land owner might decide to build less than the maximal density–.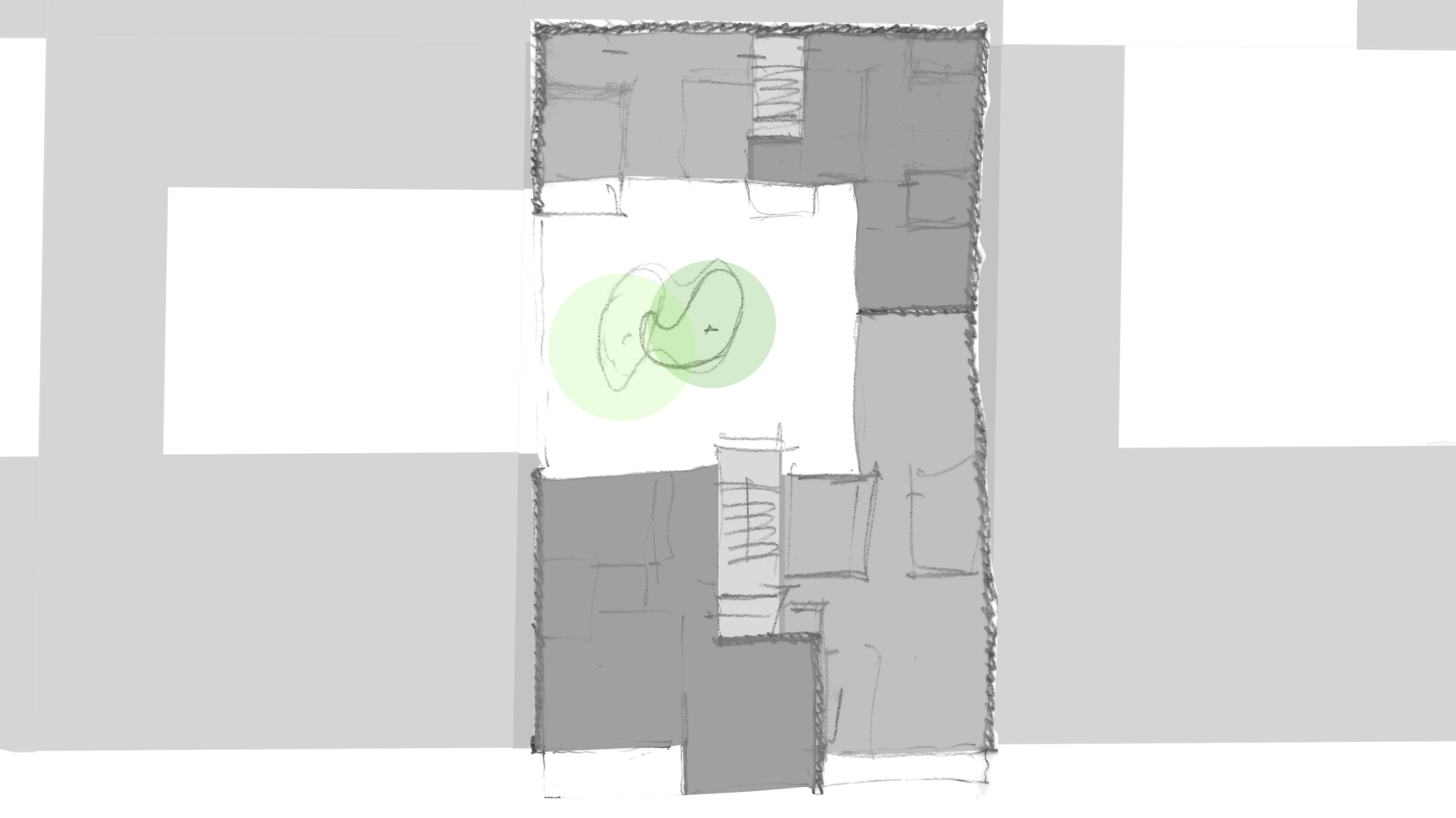 First sketch design – proof of concept – (work in progress)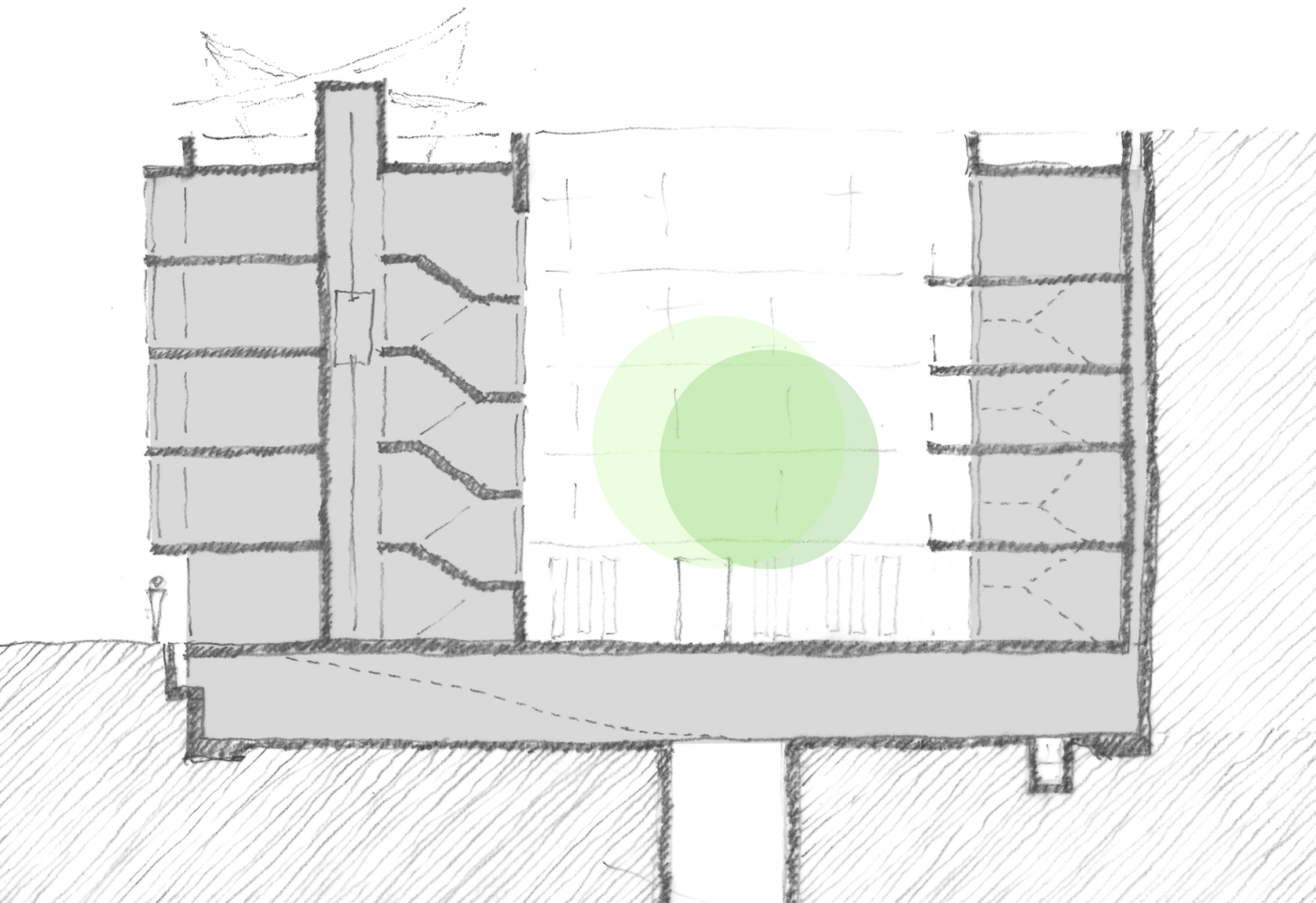 Design: section and facade (work in progress)
FEASIBILITY STUDY –preliminary design–