SURGICAL RESTORATION OF HISTORIC STAIRS 
Testing affordable digital tool / development of planing process for sustainable design, 2009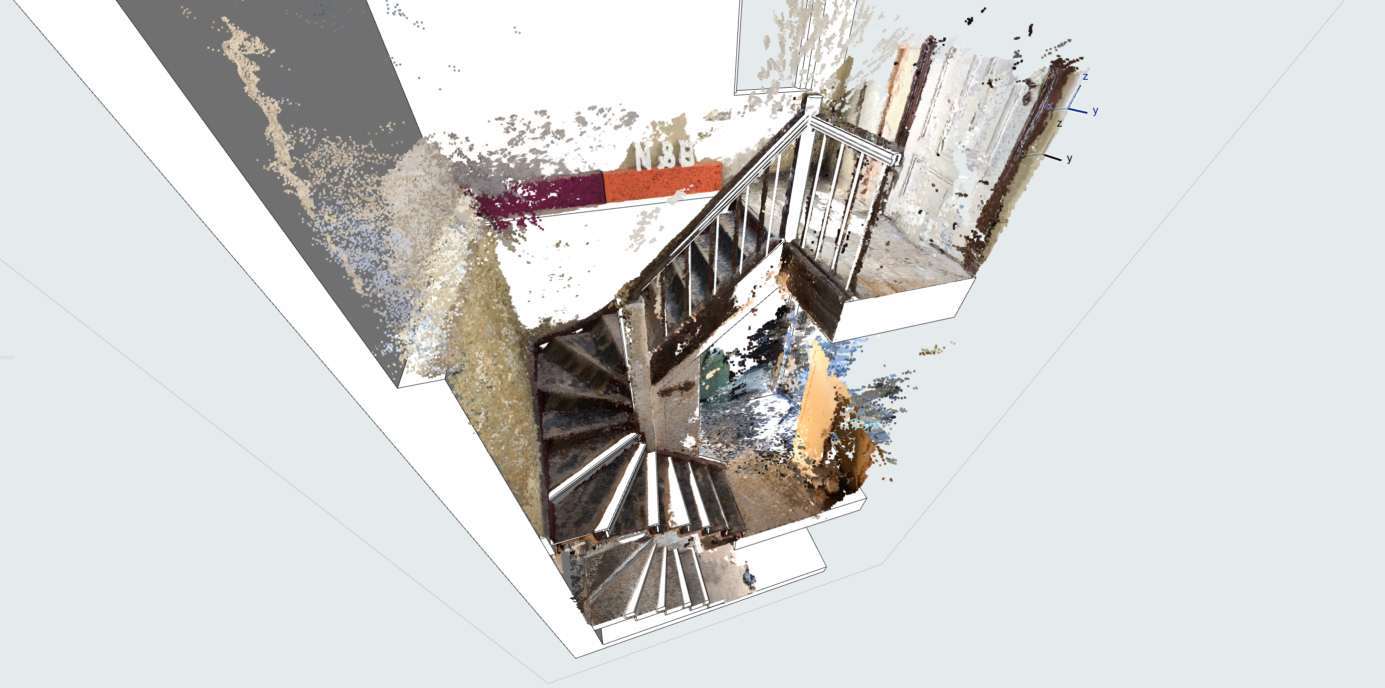 Aim
Documentation of partly defect wooden stairs to produce explicit documentation for tendering. The carpenter will have to rebuild the broken steps (in red below) identically; it is up to the tenderer to produce a complementary point cloud for his CNC or to draw the steps profile by hands.
Process
1. Point cloud production of the staircase (photogrammetry: 1pt/cm2)
2. Digital mockup (parametric)
3. Algorithmic extraction of plans
Digital tools
Smartphone application www.kickthemap.com + usual CAD software.
The staircase
Is part of a historic semi-detached house build at the end of the 19th century in a small series along the Berlin – Rostock-Warnemünde line.
It was built by the railway company Lloydbahn for its employees.